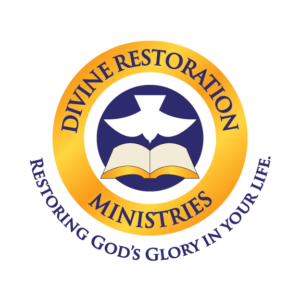 Divine Restoration Ministries Edmonton is a Pentecostal church of all nations.
This church was born under the instruction of the Almighty God and the services are proof of the power of God in the midst of His people.  Pastor Kelechi Eze N. is a complete believer in the leading of the Holy Spirit and does not move unless the Lord directs.  He was formerly a Pastor with New Annointing Ministries until the Lord spoke audibly to his hearing that it was time to restore His glory in the lives of His people.  Pastor Kelechi, an obedient servant of God, hearkened to the voice of the Lord and in March 2012, Divine Restoration Ministries was inaugurated.
Pastor Kelechi Eze N. and his lovely wife Mama Amara Eze N. have three beautiful children.  They are both teachers of faith, holiness, humility and complete dependence on God.  They do not deviate in any way from the word of God and their life changing messages have led to many amazing testimonies.  What is not in the word is not preached or encouraged and Pastor Kelechi has been known to say, "Where does it say that in the Bible?  If you can show it to me, then we can talk."  His faith is evident in all he does and his wife is a beautiful well-suited partner in life and ministry.
Divine Restoration Ministries Edmonton is a church where simplicity and true growth are evident.  For those who are willing, able, and earnestly desire to develop themselves in the things of God, every encouragement is given to accomplish this.  The goal is to make heaven and all distractions and deviations must be avoided.  The   church is called a "Solution Ground" where through prayer and dedication, everything lost can be supernaturally restored.